Detect Smartly & Deter Actively
Powered by smart motion detection technology, RLC-510A can distinguish people and vehicles from other objects. Get alerts when a suspicious person or car is loitering around your house or store. Unwanted alarms from spiders or swaying trees are a thing of the past.

Marvelous Visual Experience Day & Night
Boasting a high resolution of 2560×1920, RLC-510A security IP camera can capture crystal clear videos with fine details. With the built-in microphone, it also picks up ambient sound for an extra layer of security.
This video was shared by Neil B., a Reolink customer.
With 18pcs infrared LEDs and advanced IR technology, you can see any event clearly even in the dark. Crime has nowhere to hide, and you'll have peace of mind around the clock.
This video was shared by Duane, a Reolink customer.
Time Lapse – See the Day in a Minute
Use your security camera to shoot time-lapse videos. Keep track of your 3D printing, see whole construction process in a few minutes, or capture beautiful views from sunrise to sundown. Easy to use and fun to share with others.
* This feature is incompatible when camera is connected to NVRs.
Easy Installation & Control
PoE - Faster Installation with Less Effort
RLC-510A PoE security IP camera uses a single cable to transmit both data and power. Simplified wiring means easier and clean installation. It is the best choice for DIY enthusiasts.
Your World at Your Fingertips
With a few clicks on Reolink App or Client, you can easily watch the live feed, stay informed of the emergency, replay key moments anywhere and anytime.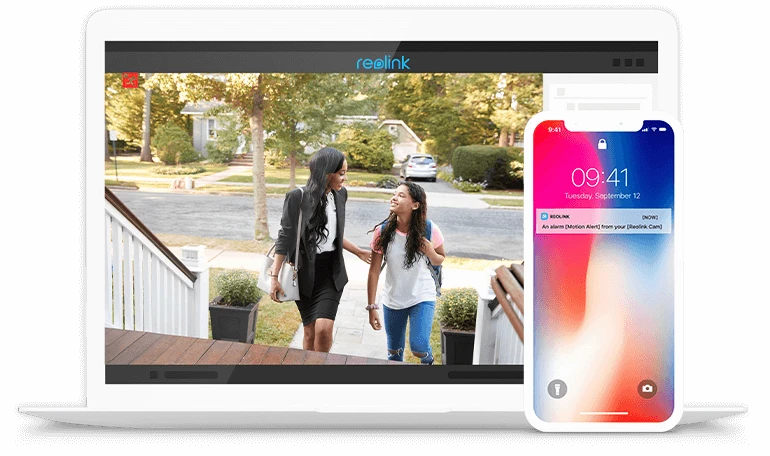 Real-Time Motion Alerts
This IP camera will send you real-time push notifications or alert emails to your device, whenever an unusual movement is detected.
Live View from Anywhere
You can view live from anywhere and always know what's up with your kids or employees.
Easy Playback
Replay saved videos to find key information of porch pirates, figure out where your dog went or relive happy BBQ time with families.
Motion Zone
You can customize the motion zone to your liking, deciding where objects' movements will be detected and where they will not.
Flexible Recording Options
RLC-510A IP camera supports 24/7 continuous, motion-triggered and scheduled recording. All 3 types of video can be saved in the micro SD card, Reolink NVR or FTP server. Choose a way you like and enjoy customized security.
Supports up to 256GB micro SD card (not included).
Figure based on the default bit rate of the cam (6144 kbps). Actual recording time depends on the settings. Results may vary.
If you want to save videos for a much longer time or have multiple cameras to operate, connecting this camera to a compatible Reolink NVR or security camera system is a better choice.
*Reolink NVRs are recommended for best performance.
Waterproof for Outdoor Use
The rugged housing and body make Reolink RLC-510A IP camera waterproof. It works perfectly both inside and outside your house, in any harsh weather conditions.
What's in the Box & Setup Guide (with Video)
RLC-510A
Waterproof Lid
1m Network Cable
Quick Start Guide
Mounting Template
Surveillance Sticker
Pack of Screws
*The data on the pages above are obtained under specific test conditions. Actual use may vary.